Instructional Designers
Specializing in Instructional Design for Experiential Learning, Accelerated Learning & E-Learning
---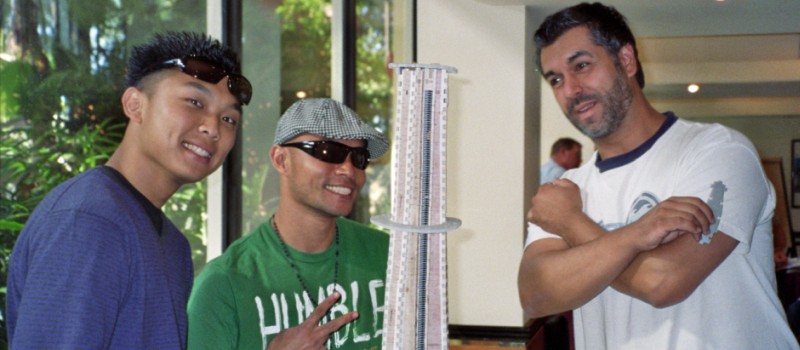 We are a Toronto (Canada) based consulting firm specialzing instructional design for accelerated learning, experiential learning, and e-learning.
ALL inquiries are handled from Toronto.
---
Why Instructional Design is Missing the Mark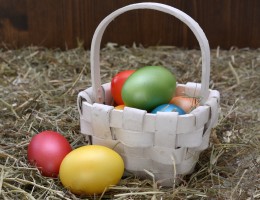 For well over a decade ago, to reduce the amount of time employees are away from the job, many companies have scrapped classroom training put almost all of their eggs int0 the e-learning basket.
This strategy is flawed for a number of reasons. While it has a chance of working for technical training, computers can't teach people interpersonal and soft skills.
Often, IT firms and professionals are prime in the e-learning development process. Instructional design and adult learning principles are not their areas of expertise. To save money, many organizations have outsourced e-learning design to low cost foreign suppliers. This has resulted in tedious "page turners" that miss the mark in terms of producing desired learning outcomes.
The Bottom Line About Instructional Design
At the Training Oasis, Inc., we specialize in accelerated learning to help rapidly changing companies generate measurable, bottom line results. Since 1996 we have offered a range of range of experiential learning, accelerated learning, and management development programmes.
The programmes we design will: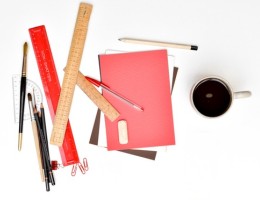 Reduce the amount of time that employees are away from their jobs in training so that they can be more productive
Streamline your programmes and double their effectiveness
Help employees "hit the ground running" by focusing on results and relevant skills rather than theory
Help participants grasp technical and complex material more easily
Increase retention by creating vivid and memorable learning experiences
Who We've Helped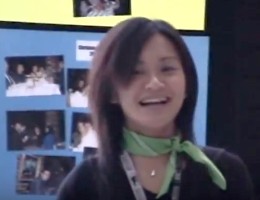 Our clients have included Ingram Micro, Telus Mobility, Bell Mobility, IBM, Aviva Insurance, Caribbean Development Bank (Barbados), National Bank of Dominica, OCBC Bank (Malaysia), Permodalan Nasional Berhad (Malaysia), and Penang Port (Malaysia).
During 18 tours of Asia, we have delivered accelerated learning programmes to over 2000 executives, managers, and professionals in Malaysia, Singapore, and Thailand.
We offer experiential learning, accelerated learning, train the trainer,
instructional design, and coaching services to companies all over the world.
---
Anne was given short notice with respect to her role, yet responded enthusiastically and quickly to understand the needs and plan the required sessions. Anne designed and prepared the materials for technical training (cellular, paging, etc.). The materials Anne presented were well received and used to convey the vision and goals of Bell Mobility. She also conducted "train-the-trainer" sessions for managers in Western Region presenting to front-line employees prior to the launch. In this role, Anne worked independently and flexibly to accommodate the needs of various departments and regions of Bell Mobility. Her participation contributed to making the Bell Mobility Launch a success.

Jerry Bokser, Managing Partner, WPI Events
We hired The Training Oasis, Inc. to design a course on Instructional Design....Anne is a very knowledgeable and creative instructional designer. She knows how to address the participants' needs and make technical training more interesting. I have no hesitation in recommending Anne for any future project.

Dunia Wojtarowicz, CGU Group Canada Ltd. (Toronto)
Anne Thornley-Brown of The Training Oasis, Inc. assisted our Educational Services Department with a facelift to the orientation programme. Her contribution was creative, structured and theme oriented. We were very pleased with Anne's suggestions to refresh the programme. Her personality was light and energetic. The presentation material was organized and easy to understand.

Joanne Weisbrod, Former Director, Education Services, William Osler Health Center
---
Oasis = a place of calm and growth in the midst of turbulence.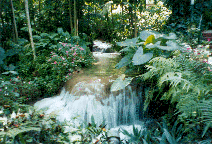 We welcome and offer incentives for referrals.
---
Cost Effective Instructional Design Options
Our instructional design services are available for a range of instructional design projects including but not limited to:
design and development of workbooks, slide shows, and facilitator's manuals for workshops & courses
design and testing (alpha and beta) games, simulations and exercises
revision and updating of existing programmes
e-learning initiatives
conversion of classroom training to e-learning
conversion of traditional training to experiential learning and/or accelerated learning
development of content for internet and intranet sites
technical writing projects
We will definitely not be the lowest cost supplier as we offer professional instructional design services. You will work with experienced intructional designers, not interns or a foreign, low wage outsourcing company.
To help you stretch your budget, we offer a number of options. Our desingers are available on a freelance, project, or long term contract basis.
---
Special Rates For Long Term Contracts
We offer special rate packages for start ups and long term consulting arrangements.
Please contact us to discuss your instructional design requirements.
---
We can:
undertake an entire design and development project
design programmes and train your trainers to deliver them
develop a detailed design blueprint for your internal developers to use to create the training material
review offer specific suggestions for enhancing your classroom training or e-learning (through our training tune-up)
provide telephone or internet consultation to help you find solutions to specific design challenges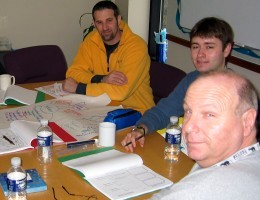 What Sets Our Instructional Design Apart:
Accelerated Learning
Before we design or customize any material, we assess the learning styles and preferences of participants through participant profiles, focus groups or learning styles inventories. Rather than using a cookie cutter approach, we cater to diverse learning styles by building choices and options right into the design.
Unlike traditional training design in which employees are passive recipients of information through boring lectures, the instructional designers at The Training Oasis, Inc. actively engage participants through: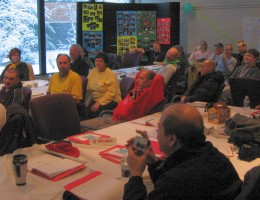 simulations
real world case studies
themes
props
peer coaching
games
games shows
team exercises
improvisation exercises
practice, practice, practice
The result? Improved effectiveness.
Our instructional designers don't approach training as an isolated event. Instead, to ensure the training is applied to the work environment and integrated, we facilitate transfer of learning through:
senior management briefings
team leader coaching clinics
coaching guides for team leaders
pre-course packages
job-related course projects
post course follow-up
post course evaluation
Custom Instructional Design Services
Our instructional designers will help you thoroughly assess your requirements through:
review of documentation
interviews with subject matter experts
senior management project meetings
We'll offer candid feedback to help you make informed decisions. We'll formulate a design blueprint for your approval complete with content outline and templates for:
slide shows
participant workbooks
facilitator's manuals
coaching guides
To ensure quality, 3 full sets of revisions are included when you book our full custom design services.
We can develop the full programme for you. We'll design a prototype facilitator kit. We can assemble it for you or provide you with a list of kit contents. We can either deliver the programme or train your trainers to deliver it.
If your budget is very limited, we can coach your subject matter experts or internal designers to develop the programme.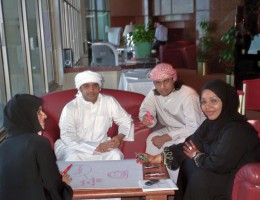 Design Blueprint
Just like an architect, we create a Design Blueprint as part of our process for designing training and development programmes. It is intended to give you an accurate preview of the content, look, and feel for your programme and all training and development material. It includes:
a suggested theme
a detailed agenda outlining content and instructional methods
templates for participant material, the slide show, facilitator's manual, and coaching guides
If you are facing budget constraints, we can take the project just as far as the Design Blueprint and your employees can develop the training material with the design that we have created. We will review the final product and provide feedback so that your team can add the final touches.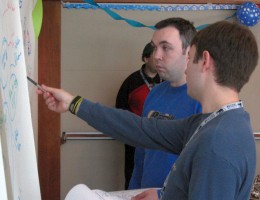 Training Tune up (for New Clients Only)
Have a training or e-learning programme that's just not working?
Working within a very limited budget?
Our Training Tune up is the perfect alternative for you!
One of our instructional designers will sit in on your course as a participant/observer and produce a detailed report suggesting themes, sizzling session starters, props, peripherals, exercises, approaches to delivery, practice and review, energizers, finishing touches, and even menu items for lunch and breaks. We'll give you a detailed agendawith specific suggestions to help your internal instructional designers or subject matter experts get a jumpstart on the instructional design process.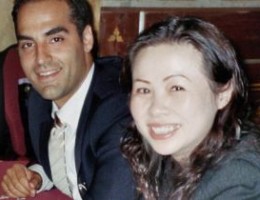 Interactive and highly experiential learning and development programmes for managers and professionals.
Interactive train the trainer programmes offering maximum practice and coaching. Master experiential learning and accelerated learning techniques.
We custom design or re-design training to create highly interactive experiential learning. For companies on a budget, we prepare complete design blueprints to support in-house development.