Over the Rainbow: Joy & Laughter in the Workplace
Employee Engagement, Change Management, Stress Management, Balance, Creativity
---
We are a Toronto (Canada) based consulting firm specialzing in training and development, accelerated learning and keynotes.
ALL inquiries are handled from Toronto.
---
Is your organization experiencing turbulence due to:
uncertainty in your marketplace?
rapid Change?
a merger?
re-organization?
executive team changes?
high turnover?
poor morale?
Re-vitalize your team with this upbeat and engaging session!
Your Challenges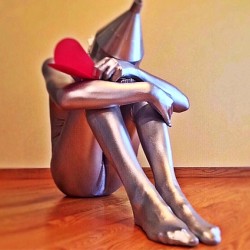 Like Dorothy in the Wizard of Oz, when turbulence sweeps through organizations, fear and uncertainty can dominate. The result....a negative impact on your bottom line through increased turnover, higher short term disability costs due to stress leaves, absenteeism, burnout, and poor morale. During turbulent times, joy and laughter are often the last emotions people feel capable of expressing. By developing strategies to "re-charge their batteries", employees can relieve stress and renew energy, hope and enthusiasm. Out of this resourceful state, they will be able to generate creative and fresh solutions to the challenges that confront your organization. Participants will:
get a glimpse at what's in the pot of gold at the end of their rainbows - a vision of the shape they would like their lives to take both on and off the job
learn how to let this vision inspire them when times are tough
deal with change and uncertainty more effectively
pinpoint obstacles that stand between them and their dreams
How we can Help
The Wizard of Oz is a powerful story filled with important lessons for modern corporations. We'll follow Dorothy on her journey and glean important lessons from each character she visits in the story.
The strategies that she uses to overcome her own struggles and turbulent twisters, literally and emotionally, will help your team learn, grows and develops the resources to cope with organizational and personal turmoil.
Benefits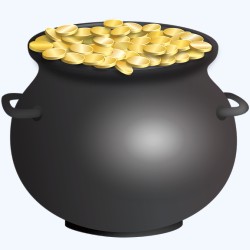 Through this unique half or full day experience, your organization will:
take a giant step towards retaining your best people
develop strategies to reduce costs associated with turnover and absenteeism
equip employees with the skills to manage stress and change effectively
re-engage employees who are demoralized so that they can resume their positive contribution to the organization
---
I liked the active nature of this session, nice pacing, variety of activities, lots of interaction. Very good - thanks.

Greg Hughes, Director, Organizational Effectiveness
I didn't know what to expect. I was pleasantly surprised. The metaphor of the Wizard of Oz was a powerful one. Excellent job!

Janet Lemieux, Human Resources Planner
Overview

Group Size: 30 - 60 participants
Time Frame: Available as 1/2 day interactive workshop or an interactive keynote.
Our approach is interactive and engaging. We will draw rich parallels between the Wizard of Oz and your organizational and personal challenges.
Our Journey
Turbulent Twisters
Lessons From the Tin Man
Ideas From the Straw Man
Follow the Yellow Brick Road
More Lessons From the Tin Man
Lessons from the Cowardly Lion
Conquering Fear Through Risk Taking
Of Witches & Wizards
For Dorothy a Home
Wrap Yourself in Your Rainbow
During interactive keynotes, there will be time for a session starter, an energizer, and one facilitated exercise.
Click Panels to Open & View Details
Interactive and highly experiential learning and development programmes for managers and professionals.
Featured Training & Development:
Interactive train the trainer programmes offering maximum practice and coaching. Master experiential learning and accelerated learning techniques.
Featured Train the Trainer Workshops:
We custom design or re-design courses to create highly interactive experiential learning programmes.
For companies on a budget, we can prepare a complete training blueprint and templates for participant workbooks, slides, and facilitator's manuals. We'll review your final product and provide feedback.