Experiential Learning & Accelerated Learning Specialists
About The Training Oasis
The Training Oasis, Inc., a Toronto based consulting firm founded in 1996, specializes in experiential learning, accelerated learning, and instructional design.
How we Can Help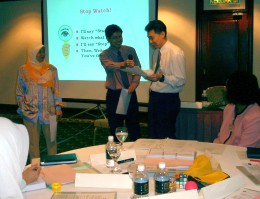 The accelerated learning and experiential learning programmes that we design and facilitate will:
Cut the amount of time that employees are away from their jobs in training by 20 - 50%, without cutting critical content
Streamline your programmes and double their effectiveness
Help employees " hit the ground running " by focusing on results and relevant skills rather than theory
Help participants grasp technical and complex material easily and quickly
Boost retention by 34% through vivid and memorable learning experiences
---
Who We've Helped
Our clients have included Xerox, Manulife Financial, Novo Nordisk Canada, Aviva Canada, Bell Mobility, Telus Mobility, IBM, and IKEA.
We had a great time and took away a number of good learnings. I have no hesitation in recommending Executive Oasis International to any interested companies.

Akhtar Zahid, General Manager, Blue Nile Dairy Company Ltd., The Dal Group of Companies (Sudan)
Anne has tremendous expertise as a team building specialist and presentation skills coach. I hired Anne to train our in-house trainers in the delivery of training programmes. It was an exellent investment. Not only did she connect with the group immediately, but she also had them fully engaged to the very end. I also personally benefited by sitting through a few of her sessions. I would certainly hire Anne again.

Phillip Brown, Director, Human Resources & Administration, National Bank of Dominica & 2nd engagement for Caribbean Development Bank (Barbados)
We have worked with Anne the last two years for our company trips and she was top notch for quality. The two events were great success and many thanks to Anne for her expert services to make them great! I would highly recommend Anne for group functions to let your group enjoy and relax knowing you are being taken care of.

Michael Turajlich, Account Executive, Scalar Decisions (Toronto)
We had the pleasure of having Ms. Thornley-Brown assist us in developing an Arctic Simulation experience for 35 members of our team. Anne facilitated the sessions and empowered us to find unique and effective solutions within a collaborative environment.

David Peterson, Executive Director, Indian and Northern Affairs Canada
What is Unique About us
Unlike traditional approaches to training and development that make heavy use of lectures, we don't believe in a "one size fits all" approach. We embrace the philosophy that "variety is the spice of life". We'll tailor our approach to suit your topic and audience.
Employees can't learn anything if they are bored and dozing off. Whether they're conservative or creative, we'll make certain that you and your employees luxuriate in a refreshing and stimulating environment. We keep presentations to a minimum. Instead, participants "learn by doing" from a smorgasbord of activities: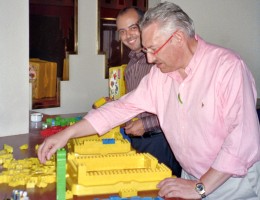 From Conservative
"write your own" role plays
exercise and stretch breaks
"real world" case studies
painless peer coaching
brainstorming exercises
action learning
To Creative
colourful visuals
vacation breaks
guided imagery
simulations
music
games
Where you May Have Seen us
Contact Magazine, Canadian Professional Sales Association
The Globe & Mail
The National Post [Reprint]
Profit Magazine's Essential Web Guide
The Toronto Star
ASTD's Technical Training Magazine
Wall Street Journal Asia
Human Resource Professionals of Ontario Newsletter [Reprint]
Professional Administrator Magazine
The Times of India
Book: Entrepreneurs Tell All
Accelerated Learning Network News (6 Times)
The Training Report Newspaper
Sympatico Netlife
Meet Our Founder & President
Anne Thornley-Brown is the President of The Training Oasis, Inc. She has a solid track record as a management consultant, facilitator, training and development specialist, and instructional designer.
Anne has worked with executives, managers and professionals from 18 countries (Canada, USA, Jamaica, Dominica, Barbados, United Arab Emirates, Oman, Saudi Arabia, Bahrain, Egypt, Singapore, Malaysia, India, Thailand, South Africa, and Sudan).
Anne has toured Asia 18 times and delivered executive and management development sessions to over 2000 executives and senior managers in Malaysia (Kuala Lumpur, Kuching, Penang), Singapore, Thailand and India (Mumbai). She has also facilitated executive retreats and team building in Dubai, Oman, and Egypt.
She has travelled to 24 countries and toured Asia 18 times to deliver sessions to over 2000 executives, managers, and professionals.
Anne blogged for Cvent 5 days a week for 4 1/2 years. She blogs for Huffington Post and she has blogged for a number of portals including Plan Your Meetings by MPI, Event Manager Blog, and Elite Meetings.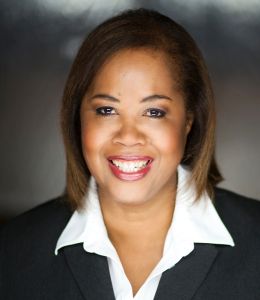 Interactive and highly experiential learning and development programmes for managers and professionals.
Featured Training & Development:
Interactive train the trainer programmes offering maximum practice and coaching. Master experiential learning and accelerated learning techniques.
Featured Train the Trainer Workshops:
We custom design or re-design courses to create highly interactive experiential learning programmes.
For companies on a budget, we can prepare a complete training blueprint and templates for participant workbooks, slides, and facilitator's manuals. We'll review your final product and provide feedback.