Accelerated Learning and Experiential Learning FAQs
For over 20 years, we have helped organizations in 9 countries boost the effectiveness of their training and development programes through experiential learning and accelerated learning.
---
We are a Toronto (Canada) based training and development firm, specializing in accelerated learning, experiential learning, and instrutional design.
ALL inquiries are handled from Toronto.
Our faciitators travel from Toronto to serve our clients, all over the world.
---
Anne provided an interactive session with valuable insights and do's and don'ts for conducting competency based interviews.

Khaireny Mohamed Khalid Senior Executive, Maybank (Malaysia)
I found the train the trainer workshop very helpful in eliminating some of the weaknesses in my presentations. It gave me more confidence and I will definitely use these techniques in my money laundering training.

Marika Walsh, Regulatory Compliance Office, National Bank of Dominica
Anne is a highly energetic trainer who's able to foster professionalism among trainees with insistence to achieve extra ordinary results in a short time.

Marwan ABOUELELA, Sales Manager, GSK (Saudi Arabia)
As a new manager, I attended a presentation workshop lead by Anne. She was professional, energetic and enthusiastic. She was able to bring out the best in everyone including me who was quiet and reserved. Anne was able to coach me to jump in and get over my fears in front of a group. Everyone in the workshop benefited.

Marc Shickluna, Operations Manager, Bell Mobility (Toronto)
Anne organized a cooking event, meeting, and dinner a few years ago. She totally nailed the venue choices, presented interesting options, and was instrumental in helping making the event a success. Anne brings unique event ideas and a professional approach to event planning.

Maurice Benatar, Vice President Business Development and Marketing, Mayhew
What are the most common problems that rapidly changing organizations face?
When the pace of change accelerates, organizations tend to become too reactive. Everyone is so busy "putting out fires" that they fail to develop a proactive approach to managing the business. If this continues, the pressure eventually saps team vitality and burns out employees. Some companies grow so rapidly that a toxic corporate culture develops. Silos become entrenched and turf wars become intense. Employees are expected to "learn on the fly" and the training and support they need to succeed in their roles is reduced. No one has time for it. Over time, commitment to the organization is eroded.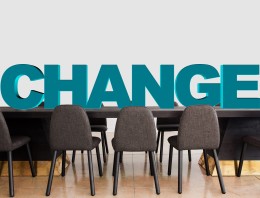 What services do you offer for rapidly changing organizations?
We offer a range of services to help organizations equip every member of their team with the skills to thrive in a fast-paced environment. Our services include facilitation of accelerated learning programmes geared for accelerated change, experiential learning, instructional design, and personal training for managers and professionals.
We have earned a reputation for designing and delivering powerful interactive training that includes simultations to rekindle team spirit. For more information, please click on the "Services" links on any of our pages.
Our sister company Executive Oasis International specializes in team building, executive retreats, and executive coaching to help executive and management teams from rapildy changing organizations improve their effectiveness. Services also include executive consulting, meeting facilitation, and keynotes for conferences and sales rallies.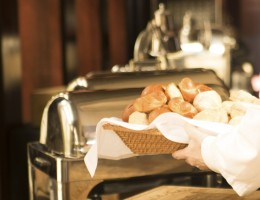 What accelerated learning programmes do you offer?
We offer a complete menu of Accelerated Learning Programmes as well as Train the Trainer programmes for new trainers, experienced trainers, subject matter experts, and suppliers who train clients to use their products and services. We customize all of our programmes to fit your corporate culture. We offer flexible delivery options. We can either facilitate sessions directly or train and license your internal trainers to deliver them.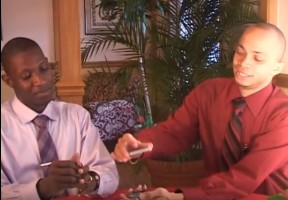 Does The Training Oasis still offer team building?
Not anymore. Team building and executive retreats became such a big part of our business that, in 2003, we spun off those servies as well as interactive keynotes to a new brand - Executive Oasis International.
Interactive and highly experiential learning and development programmes for managers and professionals.
Featured Training & Development:
Interactive train the trainer programmes offering maximum practice and coaching. Master experiential learning and accelerated learning techniques.
Featured Train the Trainer Workshops:
We custom design or re-design courses to create highly interactive experiential learning programmes.
For companies on a budget, we can prepare a complete training blueprint and templates for participant workbooks, slides, and facilitator's manuals. We'll review your final product and provide feedback.