Facilitation Skills Train the Trainer
Facilitation Skills Training for Trainers,
Toronto, Dubai, Jamaica, Singapore
---
We are a Toronto (Canada) based consulting firm specialzing in training and development, train the trainer, programmes, and instructional design.
ALL inquiries are handled from Toronto.
---
Do you need to:
transform existing live training and e-learning programmes from mundane to marvellous?
improve techinical training to make it more user-friendly?
prepare subject matter experts to deliver training more effectively?
improve the training and development sessions you offer for clients (as a supplier)?
Your Challenges
Instructional designers and subject matter experts are often asked to design training within very tight timeframes. Time pressure, short lead times and compressed instructional design cycles will only intensify as economic turbulence continues.
For this reason live training often ends up consisting of sessions crammed with content and delivered through boring presentation. E-learning, ends up being nothing more than a glorified and tedious page turner.
How we can Help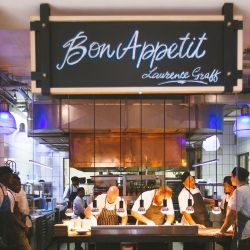 The Trainer's Bake Shoppe, our powerful accelerated learning programme prepares trainers and subject matter experts with the skills to facilitate effective training.
A nutritious, well balanced meal, seasoned to taste, and perfectly presented is an ideal metaphor for effective training. It's a multi-sensory and satifying experience. Chef's and bakers attend culinary institutes to learn how to prepare and present it.
In the same way, trainer's need to design and facilitate programmes with solid content, tailored to the needs of participants, and presented in the right setting.
After completing this highly interactive workshop participants will be able to"
Create a colourful and stimulating learning environment to engage learners
Kick off their sessions with entertaining and relevant course-related session starters
"Read" the audience and tailor approaches to fit their learning style
Warm up a conservative audience
Overcome resistance to change
Deal effectively with difficult participants
Transform technical material from mundane to magnificent
Present complex or technical information in a user-friendly manner
Provide impromptu or "just-in-time" on-the-job training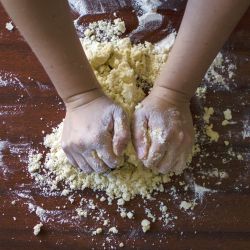 The Trainer's Bake Shoppe is hands-on with a practical rather than theoretical or traditional approach. It will model and give expose participants to non-traditional presentation methods (e.g. games, game shows, group exercises, paired exercises, brainstorming, action learning).
Participants will have an opportunity to:
practice facilitating exercises and activities for a training programme you plan to deliver in the future
OR
develop and practice new approaches to "spice up" training that you have facilitated in the past
Participants will be asked to bring laptops and all the resources, information and files they need to polish and deliver their training module.
Suggested Pre-requistes: Strong working knowledge of MS PowerPoint and MS Word
During The Trainer's Bake Shoppe you will build on the information highlighted in pre-course self-study modules. Participants will have an opportunity to transform a training module and hone their training delivery and facilitation skills through video taped practice sessions and coaching. Participants will leave with a personal video so that they can view their progress and review what they have learned in the workshop.
By the end of the workshop, participants will co-facilitate part of a short training module that they will eventually deliver. This video presents an example of the progress they will make.
Who We've Helped
We have offered train the trainer progammes around the world. Some of the companies that have benefited from our programmes include Bell Mobility, TELUS Mobility, National Bank of Dominica, and OISIE.
We offer facilitations skills training, train the trainer workshops, courses, and coaching to companies all over the world.
---
Anne has tremendous expertise as a team building specialist and presentation skills coach. I hired Anne to train our in-house trainers in the delivery of training programmes. It was an excellent investment. Not only did she connect with the group immediately, but she also had them fully engaged to the very end. I also personally benefited by sitting through a few of her sessions. I would certainly hire Anne again.

Phillip Brown, Director, Director, Human Resources & Administration at Caribbean Development Bank
... by far the most practical course I have ever taken.

Gary Tune, Director, Product Logistics, Marketing
Bell Mobility (Toronto, Ontario, Canada)
Great way to build teamwork skills. Accountability was a big part of the lesssons learned. Enhthusiastic and professional facilitators.

Benjamin Lee, Global Middle Office CIBC
Well developed and well executed!"

David Peneycad, Chief Administrative Officer, Grant Thornton
I found the course very informative. I improved my interviewing skills tremendously by applying the techniques I learned.

Patricia Wong, Assistant Manager, HR OCBC Bank (Kuala Lumpur, Malaysia)
The emphasis on practicing the skills learnt, though at times painful, was very useful. Ultimately I was left with a feeling of having done a good beginning....Anne has an excellent grasp of the subject. The expert in her really commanded my respect.

M B Sakorkar, LTITL (India)
Overview

Group Size: 6 - 16 participants
If a group has more than 8 participants, projects will be completed in pairs.
Time Frame: Available as 3 or 4 day interactive workshop.
This facilitation skills workshop is a departure from standard train-the-trainer fare in which a heavy emphasis is placed on theory. Instead, the goal is to provide the participants with MAXIMUM opportunities for practice, coaching and feedback to hone their skills. Through this highly interactive workshop, participants will learn a variety of techniques and acquire the skills to facilitate their next training sessions with confidence. We want to ensure that each participant leaves the session energized, enthusiastic and thoroughly prepared to their newly acquired skills in the real world.
Our approach is interactive, engaging, and multi-sensory. Participants will sample, taste, feel, and experience the elements of a bakery, and draw rich parallels to the learning experience.
Participants will have the opportunity to:
jumpstart the design for a real training and development programme that you need to develop in the near future
OR
re-design a programme that you have developed in the past
OR
transform technical content or information about a process into learning
Please note this is an interactive workshop and NOT case-driven, lecture-based, traditional learning. This workshop involves work in small project teams to improve your training material and hands-on physical and vocal exercises to improve your presentation delivery skills.
This workshop requires evening assignments. If your corporate culture will not support this or participants will be resistant, the minimum timeframe for this programme is 3 days. Participants may also need an additional 1/2 day before the final day of the programme to complete their projects. This can be accompanies by coaching and feedback.
Click Panels to Open & View Details
Interactive and highly experiential learning and development programmes for managers and professionals.
Featured Training & Development:
Interactive train the trainer programmes offering maximum practice and coaching. Master experiential learning and accelerated learning techniques.
Featured Train the Trainer Workshops:
We custom design or re-design courses to create highly interactive experiential learning programmes.
For companies on a budget, we can prepare a complete training blueprint and templates for participant workbooks, slides, and facilitator's manuals. We'll review your final product and provide feedback.