About Anne Thornley-Brown, MBA
Our Founder & President
Facilitator & Instructional Designer, Experiential Learning & Accelerated Learning
Meet Our Founder & President
Anne Thornley-Brown, President and Founder of The Training Oasis, Inc. has extensive business experience in a variety of industries including banking, wireless communications, high technology, transportation, the non profit sector, and film and television.
Anne has designed and facilitated workshops for executives, managers and professionals in Canada, the USA, Dubai, Oman, Jamaica, Malaysia, Singapore, Dominica, Thailand, and India. She has toured Asia 18 times and delivered sessions to over 2000 executives, managers and professionals. Anne has an M.B.A. from York University's Schulich School of Business in Toronto, Canada.
Anne is available for:
Anne speaks English, French, and some Spanish.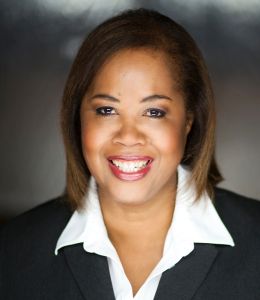 In 1996, Anne launched her company in Toronto to help organizations foster innovation and improve team effectiveness. Core services include:
Anne has shaped the vision for The Training Oasis, Inc. and its Executive Oasis International brand.
One of a kind presenter and definitely knowledgeable and made the participants very much involved through out the 2-day workshop. Pleasant and warm person to work with and always a pleasure to work with Anne.

Nida Hamid, Project Director (Malaysia)
"Anne is very thorough in her work, uses creativity in putting together presentations, and follows though on her commitments in terms of quality and time. Anne is a positive asset on a training and development team."

Jeannette Lalonde-Bard, Vice-President Human Resources, Bell Mobility
If you want boring, don't call Anne!

Miguel Gonsalves, Director, Continuous Learning, Telus Mobility (formerly Clearnet)
Anne was the light at the end of the tunnel, when I was in my corporate rat race. She stood for excellence, creativity and personability. I was surrounded by red tape, goverance and systems. I owe much of my success to teachers along the way and Anne was one of the early pioneers who are unforgettable, impressionable and represent a "life defining moment" in my journey.

Tracey Parnell, C.O.O., Executive Coach, Author & Speaker, Creativity Guaranteed
Anne and I worked together in the HR department of Bell Mobility during times of major growth and ongoing change. Anne was instrumental in launching a number of high-quality, well-received programs and initiatives. She interacted with all levels of the organization and was a true example of our mission at that time - "above and beyond the call". She was idea-driven, motivated, and definitely went "above and beyond "in her numerous achievements.

Judy Porter Executive Director, Human Resources, The Corporation of the Town of Caledon
"You deliver a Cadillac when a Volkswagen will do!"

Donna Edgar, Human Resources Manager (Former), Bell Mobility (Toronto)
Professional Experience
Before starting her own business, Anne shaped the management development strategy at 2 major Canadian corporations, Bell Mobility and VIA Rail Canada (TMC). She spearheaded management development, OD, and organizational change initiatives.
Career Highlights
President, Executive Oasis International - re-branding in 2003
President, The Training Oasis - launched in 1996
Management Development Specialist, Bell Mobility
Instructor, York University
Management Trainer, VIA Rail Canada Inc.
Commercial Account Manager, The Toronto-Dominion Bank
Summer Flight Attendant, Air Canada
7 1/2 years in the non-profit sector
Download Anne Thornley-Brown's Resume
Consulting Firms
Eagle's Flight Creative Training Excellence
Geller, Shedletsky & Weiss
Dennis Strong & Associates
Gilmore & Associates


Leadership Roles
Anne's leadership positions have included:
Chair, Programming Committee
Board of Directors,
MBA Women's Association

1997 - 1998
Board of Directors, Toronto Chapter,
Canadian Association of Professional Speakers,
1997 - 1998
Anne was the first black female professional to attain Professional Member status in the Canadian Association of Professional Speakers.
Executive Team Member,
Toronto Chapter
The Ontario Society for Training & Development
1992 - 1997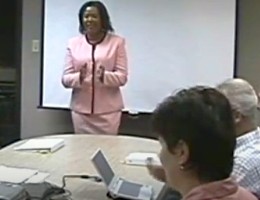 Interactive and highly experiential learning and development programmes for managers and professionals.
Featured Training & Development:
Interactive train the trainer programmes offering maximum practice and coaching. Master experiential learning and accelerated learning techniques.
Featured Train the Trainer Workshops:
We custom design or re-design courses to create highly interactive experiential learning programmes.
For companies on a budget, we can prepare a complete training blueprint and templates for participant workbooks, slides, and facilitator's manuals. We'll review your final product and provide feedback.