Referral Incentives From
The Training Oasis, Inc.
Experiential Learning, Accelerated Learning,
& Instructional Design
---
We are a Toronto (Canada) based consulting firm specialzing in training and development and instructional design.
ALL inquiries are handled from Toronto.
---
The Training Oasis, Inc. is pleased to offer the following referral programme for clients (present and former), colleagues, subscribers, and visitors to our site.
Introducing Our Referral Programme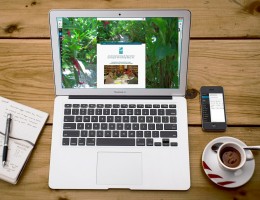 Do you know:
a company that is about to roll-out a major learning and development initiative?
a decision maker who hires trainers or instructional designers?
a manager or executive who is spearheading an organizational change initiative?
a meeting planner or conference producer who books facilitators for conferences and meetings?
If so, you can earn a 10% referral bonus or special incentive for referring business to The Training Oasis, Inc.
We offer accelerated learning and experiential learning programmes, train the trainer workshops, and instructional design services.
Select from:
10% referral bonus (or donation to charity)
10% off your next booking with The Training Oasis, Inc.
free access to the full Spice of the Month Accelerated Learning archive, consisting of 28 articles and the festive season special.
Seats and gourmet lunch for you and one guest at The Training Oasis, Inc.'s corporate table at Polo for Heart in Gormley, Ontario in June (local GTA area only as travel and hotel not included)
Seats for you and your guest as a guest of The Training Oasis, Inc.'s at the Royal Winter Fair in Toronto, Ontario in November (local GTA area only as travel and hotel not included)
All incentives will be paid or provided when the client books and pays us for our services.
I don't think I've ever taken a course where I've seen such tangible results.

Morris Shawn, CEO, Roadpost
Anne has tremendous expertise as a team building specialist and presentation skills coach. I hired Anne to train our in-house trainers in the delivery of training programmes. It was an excellent investment. Not only did she connect with the group immediately, but she also had them fully engaged to the very end. I also personally benefited by sitting through a few of her sessions. I would certainly hire Anne again.

Phillip Brown, Director, Director, Human Resources & Administration at Caribbean Development Bank
Creativity and innovation are Anne's trademarks. Her writing, design, facilitation and accelerated training skills enable her to become involved in many initiatives including writing and designing presentations and speeches for members of the executive team.

Marc C. A. Berwald, Former Director, Education and Development, Bell Mobility
We hired The Training Oasis, Inc. to design a course on Instructional Design....Anne is a very knowledgeable and creative instructional designer. She knows how to address the participants' needs and make technical training more interesting. I have no hesitation in recommending Anne for any future project.

Dunia Wojtarowicz, CGU Group Canada Ltd. (Toronto)
Anne Thornley-Brown of The Training Oasis, Inc. assisted our Educational Services Department with a facelift to the orientation programme. Her contribution was creative, structured and theme oriented. We were very pleased with Anne's suggestions to refresh the programme. Her personality was light and energetic. The presentation material was organized and easy to understand.

Joane Weisbrod, Former Director, Education Services, William Osler Health Center
It's Easy to Make a Referral
We offer a range of range of experiential learning, accelerated learning, and management development programmes.
Send an e-mail to one of your colleagues
Tell them about our services
Include a link to one of our web pages describing the service
Copy us on the e-mail
To make it easy for you to make a referral, we are pleased to provide the following e-mail links.
If the links above don't work with your e-mail client, feel free to compose your own e-mail and forward the link to our services page to your colleague:
http://www.thetrainingoasis.com/service.html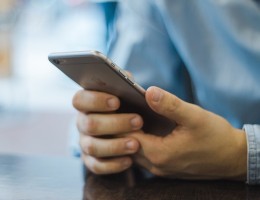 Interactive and highly experiential learning and development programmes for managers and professionals.
Interactive train the trainer programmes offering maximum practice and coaching. Master experiential learning and accelerated learning techniques.
We custom design or re-design training to create highly interactive experiential learning. For companies on a budget, we prepare complete training blueprints to support in-house development.