Our Festive Feast: Christmas Training & Event Tips
Featuring Tantalizing Holiday Treats from
the Accelerated Learning Smorgasbord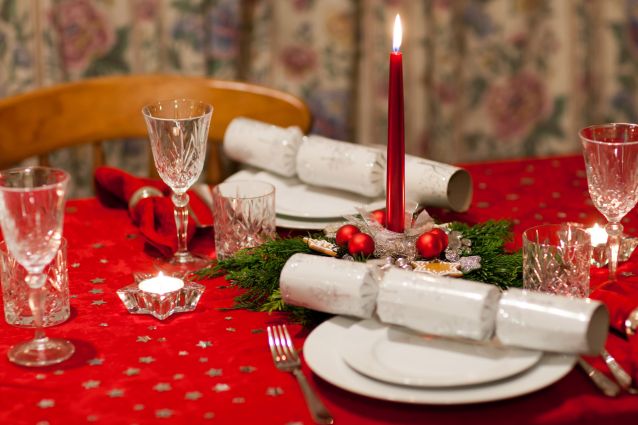 ---
We are a Toronto (Canada) based consulting firm specialzing in training and development and instructional design.
If you like our ideas, it's not too late for our sister company, Executive Oasis International, to plan your company's festive event.
---
If you prefer, download the PDF version of Our Festive Feast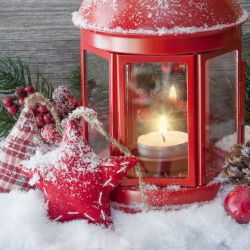 Once again, we're pleased to invite you to join us at Our Festive Feast, the special festive issue of our Spice of the Month Accelerated Learning E-zine. Every year from 1997 - 2012, we've added special festive dishes to our Accelerated Learning Smorgasbord to inspire you to add punch and pizzazz to training sessions and corporate events during the festive season. We took a break as our content was so well received that our President, Anne Thornley-Brown, has been busy blogging for major portals. We're happy to be back this year with fresh new ideas and some of our old favourites.
We've done your brainstorming for you. So, help yourself. Our Festive Feast is overflowing with energizers, decor, visuals, and games. Stop by whenever you need inspiration or you're stuck for ideas to "spice up" your training or corporate events.
Our Festive Menu
Click on the title for any topic of interest for information about how you can access the relevant issue of our Spice of the Month Accelerated Learning Blog (formerly Spice of the Month Accelerated Learning Ezine).
Anne organized cooking team building, a meeting, and dinner.... She totally nailed the venue choices, presented interesting options, and was instrumental in helping making the event a success. Anne brings unique event ideas and a professional approach to event planning.

Maurice Benatar, Vice President Business Development and Marketing, Mayhew
I am impressed about your destination knowledge of Dubai & Abu Dhabi! I'm living in Dubai since over 6 years and since 2009 Director of Groups & Events at Burj Al Arab. Trust me when I tell you that not many expats can keep up with you. Congrats!

Alberto Cavallo, Former Director, Groups & Events, Burj Al Arab
Hi Anne,

Domenic and I wanted to thank you once again for a wonderful evening saturday night. Everything was thought out with "class". It was an event that we will remember always. We are very happy that our kids were there to experience what it means to "work hard" and see what you get in return - acknowledgement of a job well done, appreciation, gratitude and above all, respect. I think the kids of today need to learn that, if nothing else. Anne, I was happy to have met you. You do your job well and who knows, maybe we will do business again some day.Thanks a million!!.

Domenic and Rosie Marchese (Platinum (20th) Anniversary Roast for Mister Safety Shoes)
Anne has tremendous expertise as a team building specialist and presentation skills coach. I hired Anne to train our in-house trainers in the delivery of training programmes. It was an excellent investment. Not only did she connect with the group immediately, but she also had them fully engaged to the very end. I also personally benefited by sitting through a few of her sessions. I would certainly hire Anne again.

Phillip Brown, Director, Director, Human Resources & Administration at Caribbean Development Bank
Creativity and innovation are Anne's trademarks. Her writing, design, facilitation and accelerated training skills enable her to become involved in many initiatives including writing and designing presentations and speeches for members of the executive team.

Marc C. A. Berwald, Former Director, Education and Development, Bell Mobility
We hired The Training Oasis, Inc. to design a course on Instructional Design....Anne is a very knowledgeable and creative instructional designer. She knows how to address the participants' needs and make technical training more interesting. I have no hesitation in recommending Anne for any future project.

Dunia Wojtarowicz, CGU Group Canada Ltd. (Toronto)
Anne Thornley-Brown of The Training Oasis, Inc. assisted our Educational Services Department with a facelift to the orientation programme. Her contribution was creative, structured and theme oriented. We were very pleased with Anne's suggestions to refresh the programme. Her personality was light and energetic. The presentation material was organized and easy to understand.

Joane Weisbrod, Former Director, Education Services, William Osler Health Center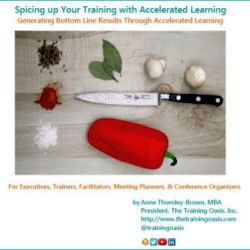 ---
Hot off the Press!
Our new e-book is now ready for purchase.
Spicing up Your Training with Accelerated Learning (PDF)
For a fraction of the price of a train-the-traier session, this 132 page e-book is jampacked with session starters, group exercises, games, brainstorming exercises, energizers, and more to boost the effectiveness of training and conferences!
Download a Preview (PDF)
---
The right ambiance goes a long way to creating the right ambiance for learning.
During the festive season, decor is available in abundance.
So go ahead and deck the halls. Transform meeting rooms and event venues from boring to brilliant.
Surprise participants upon arrival with 3D projection mapping to add rejuvenate even the most dreary building exteriors. On a budget? Let friendly animations like virtual Santa work their magic. They are created with DVDs and projectors.
You may be thinking, "I don't have a lot of set-up time to create a festive feel in your training room or for a Christmas event." Many have faced that challenge but it doesn't have to stop you.
If you like, you can provide a basic kit for each team and, with your invitation, ask each participant to bring a decoration or ornament. Divide your group into teams, give each team a bag or box of decorations and 15 minutes to decorate a part of the room. (You can also use this activity for any winter event or to decorate the breakout rooms for any winter team building session or retreat as we have done here.)
If your budget is tight, divide the group into teams in advance. Appoint a leader for each team. Ask the team members to consult with each other, come up with a Christmas theme, share the responsibility of bringing decorations to bring that theme to life. Let them know there will be prizes.
Play some festive music. Give the winning team their prizes in neatly wrapped Christmas paper. Prizes can often be donated by suppliers or arts organizations.
Created with DVD, projector, and screen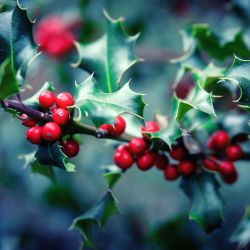 Festive Table Cloths and Napkins
Festive Glasses to hold pens, markers, etc.
Snow Globes
Miniature Christmas Villages
Winter Clothing (Scarves, gloves)
Snow Flakes
Snow Men & Ladies
Candles
Bells
Wreaths
Holly
Miniature Christmas Carousels and Other Animations
Tinsel
Mistletoe
Ribbons
Christmas Cards for Name Tags
Wrapped Packages
Toys
Popcorn Chains
Sleighs
Ice Skates
Santa's Sack
---
Christmas Icebreakers for Accelerated Learning
Session starters involve everything from what participants experience when they first arrive to the steps facilitators and event planners take to encourage them to interact with each other.
Add a festive touch to the process of finding partners for your first exercise with these 3 session starters.
Festive Trivia
Questions
How many reindeer does Santa have?
From what fabric was Frosty the Snowman's hat made?
Which Scottish poet wrote the words to Auld Lang Syne?
How many ghosts visited Scrooge on Christmas Eve
If you re-arrange the letters in Santa's name, what rather ominous figure do you get?
What is the name of the horse in Jingle Bells?
Answers
Eleven. Dasher, Dancer, Prancer, Vixen, Comet, Cupid , Donner, Blitzen, Rudolph, Olive and Howe......."Olive the other reindeer used to laugh and call him names....and Howe the reindeer loved him and he shouted out with glee."
Silk.
Robbie Burns.
Four - The ghosts of Christmas past, present and yet to come, and Jacob Marley.
Satan.
Bobtail - "Bells on Bobtail ring...making spirits bright".
---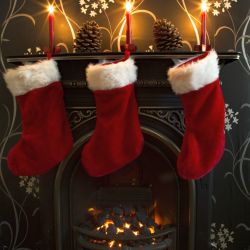 Card Exchange
It is important to be sensitive to multi-cultural issues and offer participants the option of using Christmas, Hanukkah or Kwaanza cards or gift for these icebreakers.
Step 1
Prepare a card for each participant. Inside each card, write the name of one of the participants.

or

Ask each participant to bring a card to the session and sign it.
Cards should be placed in envelopes but not sealed.
Step 2
Just before the exercise, label the envelopes with the names of the participants who have arrived and seal the envelopes.
Step 3
Distribute cards to half of the participants. Give participants an opportunity to open their cards and find their partners by locating the name of the person who signed their card.
Step 4
For round 2 of the exercise, change partners by distributing the remaining cards and repeating step 3.
---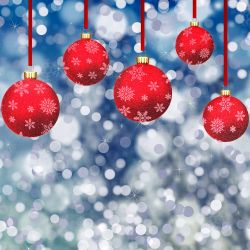 The Merry Mixer
Preparation
Obtain small gift tags (or blank red, green and white index cards).
Select the name of a Christmas or Winter movie for each team or group you want to form (examples: Heidi, Miracle on 34th Street, It's A Wonderful Life).
On separate cards, write the name of the movie, name of the lead actor and actress, the name of a song from the movie
Add other categories if there are more than 4 members for each group you want to form.
Instructions
Distribute the cards.
Give participants an opportunity to find the members of their groups (or teams) by locating other participants who have elements from the same movie that is represented by the item on their cards.
Give prizes such as candy canes or Christmas chocolates to the first team to locate all of its members.
---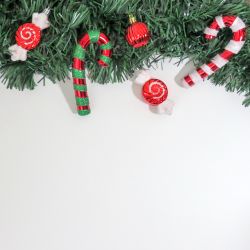 The Gift Exchange
Step 1
Purchase a small gift for each participant (under $2.00). Wrap each gift and label it. Put a participant's name in the "From" section of each label.
or
Ask participants to purchase, wrap and label a small gift. They should write their name in the "From" section of the gift label.
Step 2
Just before you do the exercise, label the "To" sections of each gift label.
Step 3
Distribute half of the gifts.
Step 4
Participants find their partners by checking the "From" section of their gift labels
Step 5
For round 2 of the exercise, change partners by distributing the remaining gifts and repeating step 4.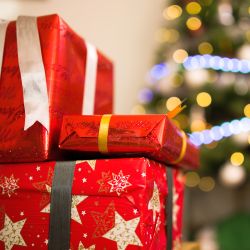 Energizers for Training & Corporate Events During the Festive Season
Vintage toys in gift bags
Toys from around the world in gift bags
Noise Makers
Horns (New Year's Eve Type)
Christmas Crackers
Pinatas
Sparklers
Christmas Trivia
Tree trimming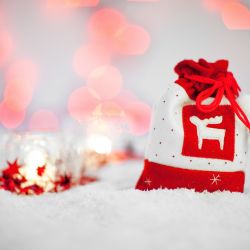 3D Virtual Reality Booths
Christmas themed virtual reality
Gingerbread House Decorating
Baking and decorating cookies
Christmas Shoe Boxes (Charity)
Christmas Charades
Christmas "Scene-it"
Clips from Christmas movies (observe copyright)
Videos with winter scenery
Vacation videos from winter destinations
Videos with winter scenery
GoPro Sleigh Rides
GoPro Winter Sports
Sleigh Rides
Snow shoeing
Christmas Bingo
Musical Christmas Moments
Any selection from The Nutcracker Suite
The Christmas Song (Chestnuts Roasting On an Open Fire)
Walking In the Winter Wonderland
Felice Navidad
The Twelve Days of Christmas
Christmas Virtual Fireplace
Christmas Themed Break Activities
Gingerbread House Decorating
Cookie or Cake Decorating
Christmas Pinata
Mini Christmas Baking Challenge
Christmas Shoebox Assembly
Christmas Hamper Assembly
Stocking Stuffer Exchange
Dance breaks (reggae, Latin American, Beach Boys)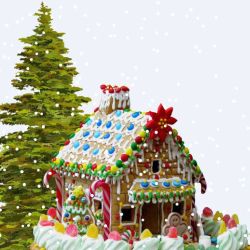 Add seasonal fare from around the world to your "spice up" a traditional holiday menu. Whether it's sorel from Jamaica or a yule log from Quebec, your guests will appreciate the variety and change of pace.
Multi-cultural Pot Luck
With work teams becoming more multi-cultural, participants will appreciate thie fresh spin on traditional holiday fare.
If your budget is limited, for a lunch they'll never forget, ask participants to bring a festive appetizer, main course, drink, or dessert that represents their cultural heritage.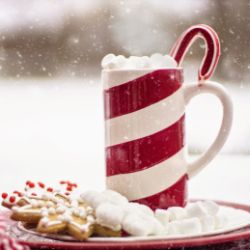 Cocktail Patties (Jamaica)
Salmon Gravlax (Denmark)
Tourteire (Quebec)
Fondue (Switzerland)
Raclette (Switzerland)
Goose (England)
Roasted Lamb (Italy)
Dark Fruit Cake/Black Cake (Jamaica)
Buche de Noel (Quebec)
Rosca de Reyes (Mexico/Spain)
Shortbread (England)
Sacher Torte (Austria)
Kurisumasu Keiki (Japan)
Pavlova (Australia)
Sorrel (Jamaica)
Chocolate Tea/Hot Chocolate (Jamaica)
Ting (Jamaica)
Cola de Mono (Chile)
Wassail (UK)
Mulled Wine (UK)
Egg Nog (Canada/USA)
Coquito (Puerto Rico)
Other Ideas
Egg Nog
Fruit Punch
Hot Cider
Turkey Hors D'oeuvres
Candy Canes
Popcorn
Fruit Cake
Decorated Cup Cakes
Decorated Cookies
Ginger Bread Men & Ladies
Gingerbread House
Shortbread
Yule Log
Gumballs or Jelly Beans
Re-Cap & Review
The Music Box
Preparation:
Obtain a small gift and assemble boxes of various sizes and several types of wrapping paper.
Place a small gift in a small box and wrap it.
Stick a label on the box and write a question related to course content on the label.
Wrap the box a few more times and always put a label with a course-related question on each layer of wrapping paper.
Put the small box (wrapped) inside a medium-sized and wrap it several times. Put a label on each layer of paper with a course-related question.
To add to the fun, put a small gift between some layers. Tape it to the box. The participants who unwrap the layers to reveal the mini-gifts, get to keep them.
Repeat this process many times until you have one question per participant and the gift has been placed inside several boxes.
Action:
Ask participants to sit in a circle.
Play festive music such as one of the selections from The Nutcracker Suite.
Participants pass the box around until you pause the music.
When the music pauses, the participant who has the box reads the question on the box and tries to answer it.
If he or she answers the question correctly, that participant removes the first layer of wrapping paper.
If the answer is incorrect, the question becomes a toss up question.
Any participant who successfully answers the question will remove the first layer of wrapping paper.
Start the music again and repeat steps 3-5 until some lucky participant unwraps the last box and get to take the gift home.
---
Special Offer: Spice of Month Accelerated Learning Articles
Pay to view per issue or Access all 28 archived issues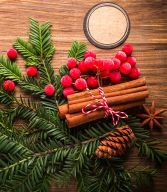 Includes all archived issues of Spice of the Month Accelerated Learning Ezine Plus Our Festive Feast, our festive holiday special for only US$159.95
Access our Featured Spices (Free Samples)
Please note: These are archives in our old site format.
Most of the articles in our archive are presented in their original format.
Prices will go up when all content and formats have been updated and you will have access to the new design if you buy now.
---
Interactive and highly experiential learning and development programmes for managers and professionals.
Interactive train the trainer programmes offering maximum practice and coaching. Master experiential learning and accelerated learning techniques.
We custom design or re-design training to create highly interactive experiential learning. For companies on a budget, we prepare complete training blueprints to support in-house development.