The festive season will be here before you know it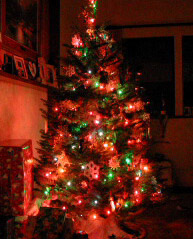 So....

Why not try something special this year?


Relax....

During the last quarter, special promotions and the Christmas rush keep most companies busy serving customers and responding to their needs. Pulling together a festive event can be a mad scramble.

As the holidays draw closer, you will also be busy on the homefront making festive plans. Wouldn't it be nice to be able to relax and enjoy the season this year?

Why not you get your plans in place early so that you can focus on serving customers during the critical last half of the 4th quarter?

Avoid Paying Top Dollar

As the holiday season draws closer, some locations increase their prices.

You may end up paying more for a location that you and your team won't enjoy.

Why pay top dollar for second best when you can act now and save?

We have access to a range of venues with special festive menus. From country ranch setting that includes riding to upscale inn, we'll help you find the perfect location to fit your budget. We can even arrange overnight stays to ensure that your guests get home safely after their festivities.

Get your First Choice
of Date & Location

Wait until the last minute, you'll find that many of the best locations are already booked. Act now when there is still a variety of facilities from which you can choose. In fact, we'll help you find a setting that is unique and create an experience that your people will be talking about for years.

Act now and get your favourite location to ensure that you and your team have an enjoyable experience.

Provide a Unique
and Memorable
Experience to
Energize your Team

The Training Oasis, Inc. provides a number of unique experiences that would be ideal for your Christmas event. This year, why not try something different. Treat your team to one of our team recreation activities (e.g. The Amazing Race, Victorian tea or tea tasting party at a Victorian tea room, a salsa fiesta, gourmet cooking and wine tasting, and more), or interactive keynotes or an engaging team building session:

Great Canadian Race
Combine an urban safari with elements of the popular TV show The Amazing Race in our unique approach to helping your team identify the mystery location for your festive event.

Upscale Amazing Race
Ideal for executive teams and companies in booming industries


Urban Safari
A cost effective alternative to the Amazing Race


NEW The Doll House Experience Team Building
Build and furnish dollhouses and donate them to underprivileged children or charity auctions. Please note: this is not a low budget option.

We can do a more cost effective version of this simulation assembling:



Gingerbread Houses $ 15.00 each (November & December only)
toy workbenches (about $50 per work bench)
scooters ($50, $80, $130, or $200 each)
remote control cars (range from $40 - $225 each)
toy kitchens (about $150 each)
Christmas shoeboxes for Operation Christmas Child to be distributed to children from underprivileged and war torn countries (very cost effective option)



If you book now, there is still time for us to design something unique and special just for you.

Avoid Disappointment.

Call us at (905) 727-3422 or
Fill in our Booking Information Request Form or
Contact us by e-mail

Today!